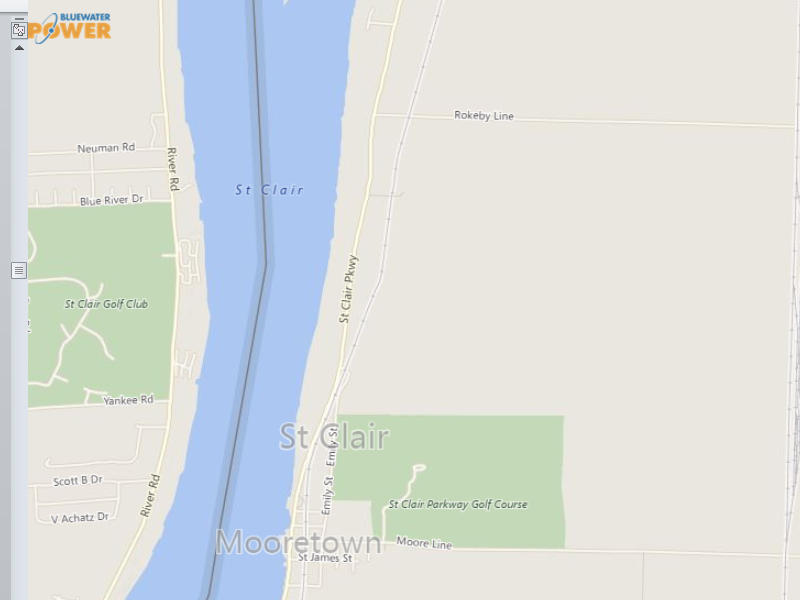 Paul Morden, The Sarnia Observer | June 8, 2017
A new website, outage management system and automated phone service are expected to help Bluewater Power keep customers informed when the lights go out.
The utility delivering electricity to more than 35,000 households in Sarnia, Point Edward, Petrolia, Alvinston, Warwick and Oil Springs launched a new website this week that includes a feature to give customers information about power interruptions.
"There will be a real-time, interactive map that you can look on and zoom right into your street," said Bluewater Power CEO Janice McMichael-Dennis.
Much like an online outage map used by Hydro One, it will allow customers to check if the utility is aware of an outage when their power goes out, she said.
The map is designed to also allow the utility to post information on the number of customers without electricity and provide an estimate of when it will be back on.
"There will also be some new features for when you call in, if you're calling in to report an outage," McMichael-Dennis said.
That includes an automated service where customers can key in the phone number connected to their account to access information about outages.
"We, of course, will always offer the hometown, local service where a person answers your call," McMichael-Dennis added.
The website and other recent improvements by the municipally-owned utility are "some new tools to hopefully improve the customer experience," she said.
"We realize we're only as good as when the lights are on."
McMichael-Dennis said safety is the utility's top priority, followed by timely responses to outages.
"Power outages are certainly a huge inconvenience for residential customers but for commercial customers and large customers they're more than a inconvenience," she said.
"They mean very real dollars, so we're always trying to respond as efficiently and effectively as possible."
The new outage management system also provides additional internal tools to help the utility respond more efficiently.
"We have what I call superior storm response," McMichael-Dennis said.
"We have very fast responding operators and tradesmen who get to business."
According to an Ontario Energy board "scorecard" for Bluewater Power, power to the utility's customers in 2005 was interrupted for an average of 3.28 hours.
The utility said large storms and capital projects were the reason that number was higher that year than its target of an average of 1.95 hours.
"Some things you just don't control," McMichael-Dennis said.
So far this year, the utility's crews have been called to a higher than normal number of outages caused by vehicles running into hydro poles, she said.
Setting up a new website follows the utility's move into social media more than a year ago with Facebook and Twitter accounts where it posts updates and answers questions from customers.
"I'm very proud of our social media engagement," McMichael-Dennis said.
"We have a core team here who looks after Twitter and Facebook, and we are responsive and quick."
McMichael-Dennis said they've made the recent moves to ensure "we were offering tools that are as good as they get for our customer base."
original article: http://www.theobserver.ca/2017/06/08/online-map-tracks-power-outages