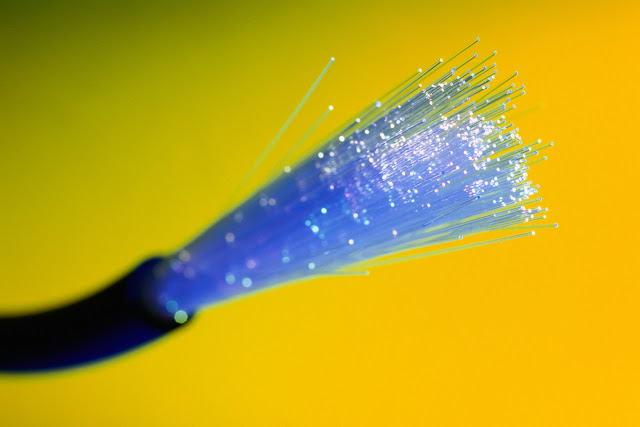 Tyler Kula, The Sarnia Observer | July 16, 2017
A Bluewater Power subsidiary is one of the 20 internet service providers eligible to submit proposals for building ultra-high-speed internet in Ontario's southwest.
Bluewater Regional Networks Inc., which is currently building up the high-speed fibre network in Sarnia and Point Edward, was named in the award notices by SouthWestern Integrated Fibre Technology (SWIFT) Inc. late last week.
Also in the list is Sarnia-Lambton provider Brooke Telecom, among Rogers Communications, Cogeco Connections, CK OPEN FIBRE, and others.
"We still don't have a lot of idea what the RFP process is going to look like in late 2017, early 2018," said Bluewater Regional's Chris Gould.
"We're just as interested to find out about it as everybody else is."
The company is on track to build about 22 kilometres of backbone fibre by year's end, he said – about two-thirds of the 30-35 kilometre network planned for Sarnia and Point Edward.
"We're acquiring customers daily," he said.
There were previously only pockets of high-speed fibre in the city.
The SWIFT project meanwhile is laying the building blocks for a high-speed network across the region, particularly for rural areas underserviced or missing high speed connections.
Lambton County, which recently officially signed on as a partner municipality, is encouraging residents to take a survey at swiftnetwork.ca/survey, to help determine where need is most pressing.
Eligible providers:
•Silo Wireless Inc.
•GBTEL Inc
•Fengate Capital Management
•Terago
•Frontline 360 Inc.
•HCE Telecom
•Distributel Communications Limited
•Lakeland Energy Ltd
•Macquarie
•Execulink Telecom
•Brant Municipal Enterprises
•Brooke Telecom
•Bluewater Regional Networks Inc.
•Xplornet
•NFTC
•Vianet Inc
•BH Telecom
•CK OPEN FIBRE
•Cogeco Connexion
•Rogers Communications
Original article: http://www.theobserver.ca/2017/07/16/bluewater-regional-networks-inc-among-eligible-providers-for-southwestern-ontario-internet-project