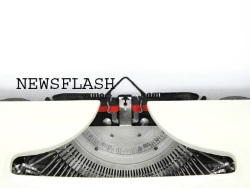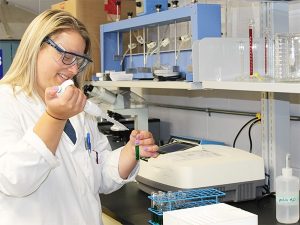 Neil Bowen, Sarnia Observer | May 19, 2017
In 2004 Lambton College's fledgling applied research department was little known but today a reputation has been built by helping companies deliver new products.
"If a company has an idea, this is the place to bring it to fruition," said Matt Vriesen, who is working on a research project at the college.
In 2004 there were four or five projects, but this year there are 100.
Nearly all the current projects were initiated by companies and 60 per cent of those companies were from outside the region or the province, said Mehdi Sheikhzadeh, dean of applied research.
Sheikhzadeh joined the college in 2009 in the instrumentation program but always had a hand in research. His research involvement grew with the college's development of a research centre. He has served as dean since 2013.
During the past year the research centre employed more than 150 people as research assistants, and administrators along with college faculty.
Examples of the evolution of ideas include recycling of solar panels, a coupling mechanism for pool drainage and a foot-powered washing machine.
The idea evolution occurs in a handful of laboratories and offices surrounding the college campus. While no one bounces through the labs yelling eureka, the work gets done. There is state-of-the-art analytical equipment to do testing, the ability to create software and a 3-D printer.
It starts with companies bringing an idea to the centre because they may not have the equipment or expertise to create a product prototype or fully develop and test the idea.
The college research team does an assessment to determine the viability of the idea, the college's ability to handle the research and importantly can the company move the completed research into the marketplace.
It must also be determined if the company can finance the research or can a government grant be obtained.
Successful completion of research projects has strengthened the college's connection with industry and granting agencies.
"It put the college on the map," said Sheikhzadeh.
While there have been no "ah ha" moments as so often depicted in theatrical presentations of research, the college, industry and the community have benefited from the research centre.
The work in the bio-industry projects is building Lambton's attractiveness as a bio-industry centre, said Sheikhzadeh.
He sees the potential in all the research.
While details could not be shared, Sheikhzadeh said an idea evolved from the centre prompted a small pilot plant and that led to a larger pilot. That pilot could jump to a major development for the oil and gas industry.
It sounded like Sheikhzadeh was about to say "ah ha", but time and maybe a little more research will tell.
Original article: http://www.theobserver.ca/2017/05/19/lambton-college-turns-ideas-into-products