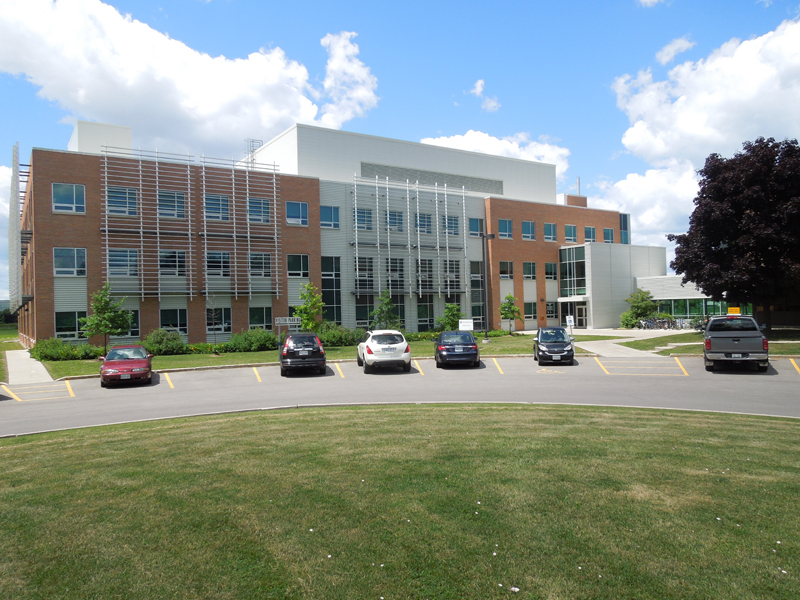 Cathy Dobson, Sarnia Journal | January 8, 2018
Sarnia has one of the fastest growing bio-based economies in Canada, an unprecedented number of green economy announcements in 2017 have confirmed.
"Things ramped up considerably after construction of BioAmber's ($141-million plant) in 2015," says Matthew Slotwinski, business development consultant at the Sarnia-Lambton Economic Partnership (SLEP).
"This has been the biggest year for large-scale announcements."
The most recent company to join Sarnia's growing bio-industry cluster is Advanced Chemical Technologies (AChT), which plans to produce green methanol from industrial carbon monoxide emissions and natural gas.
AChT said it will build a $150-million demonstration plant by 2020 at the Bluewater Energy Park in Chemical Valley.
Two brownfields in Sarnia are currently attracting attention from the bio-chemical sector.  One is TransAlta's Bluewater Energy Park, the other is Arlanxeo Bio-Industrial Park on Vidal Street.
"There is an incredible amount of interest in both sites," says Stephen Thompson, SLEP's chief executive officer.
"We are a world-class example of the strides being taken in the bio-economy."
This past year also saw the announcement of a $6-million demonstration-scale facility, to be opened in 2018 by California-based Origin Materials. A pilot plant is already operating at the Western Sarnia-Lambton Research Park on Modeland Road, which provides space for research into bio-based products and helps clients get those products to market.
Origin Materials will be located at the Arlanxeo site and will produce plastics from renewable materials like cardboard and wood chips.
Another bio-chemical plant expected to start construction in 2018 is S2G, which announced it will use agricultural residue to produce xylitol, a natural low-cal sweetener.
Apart from construction work, the $20-million S2G plant will create 13 permanent jobs.
"It's very exciting to see these clean and green announcements," Thompson said.
Sarnia-Lambton turned its attention to the bio-chemical sector after its traditional petrochemical sector began to shrink in the 1990s.
As consumer demand for more environmentally sustainable products grew, so did the need to diversify Sarnia-Lambton's economy.
Although other regions are also going after the bio-sector, said Slotwinski, Sarnia has an edge because of its traditional petrochemical base.
"We retained the infrastructure such as gas lines, water lines, steam, electrical, transportation, even buildings, as the petrochemicals left," he said.
Properties that once supported big companies like Dow are now home to multiple bio-chemical plants.
"This bio-hybrid cluster is generating attention for Sarnia-Lambton worldwide," said Slotwinski. "Not only do we have existing infrastructure, we have an existing labor force with petrochemical skills that are transferable to the bio-industry.
"We have Lambton College, which is number one for applied research in Ontario with relevant programs for the bio-sector, and we have access to raw materials and feedstock."
In fact, a growing demand for more feedstock such as corn stalks and wheat straw motivated area farmers to form the Cellulosic Sugar Producers Co-operative this year. The co-op is a way to guarantee a steady supply of raw materials for companies such as Comet Biorefining and its members are also investing in the company.
Comet Biorefining is a startup from London that plans to begin production at the TransAlta site in 2018 to produce dextrose sugar for use in renewable biofuels and biochemical.
Increasingly, there is more of a balance in Sarnia between the petrochemical industry and bio industries, according to SLEP officials.
"And in 2018, we will be working with a strong pipeline of bio-sector leads that represent companies going through the site selection process," said Slotwinski.
original article: http://thesarniajournal.ca/not-just-talk-anymore-sarnias-bio-industry-is-for-real/