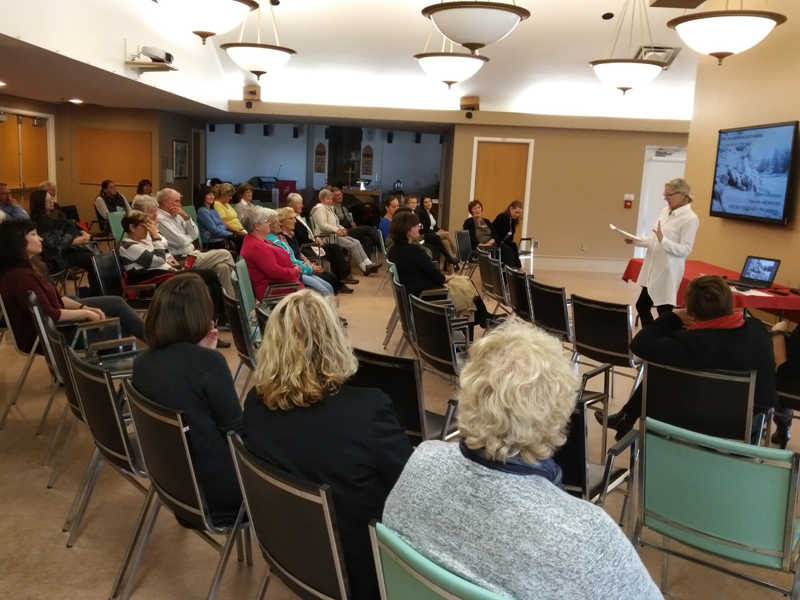 The Intelligent Community Forum says smart communities are marked in part by their ability to understand challenges, identify opportunities for change, and their willingness to advocate for that change.
In Sarnia-Lambton, community agencies have rallied around the understanding that the average age of the local population is more than four years older than the provincial average, and the provision of additional structures and services is needed.
In an effort to become a community that supports active, healthy, and engaged living for people through all life stages and abilities, more than 30 local and regional organizations, post-secondary institutions, municipalities, and private sector partners have come together to deliver the Age Friendly Sarnia initiative.  Over 1,200 individuals participated in the formulation of the initiative through online consultation and face-to-face meetings.  Feedback collected resulted in a Community Action Plan that aligns with the World Health Organization's eight essential elements of an age-friendly community:
Housing is affordable, appropriately located, well built, well designed and secure.
Public transportation is accessible and affordable.
Outdoor spaces and public buildings are pleasant, clean, secure and physically accessible.
Community support and health services are customized and tailored to older persons' needs.
Communication and information is easily and readily available.
Opportunities for employment and volunteerism cater to any person's interests and abilities.
People of all ages are treated with respect and are included in civic life.
Opportunities are available for social participation in leisure, social, cultural and spiritual activities with people of all ages and cultures.
The Age Friendly Sarnia initiative has hired a Coordinator to oversee the implementation of its Community Action Plan with the commitment to provide regular progress assessments to ensure the initiative continues to move the community forward and responds to the needs of an aging population.