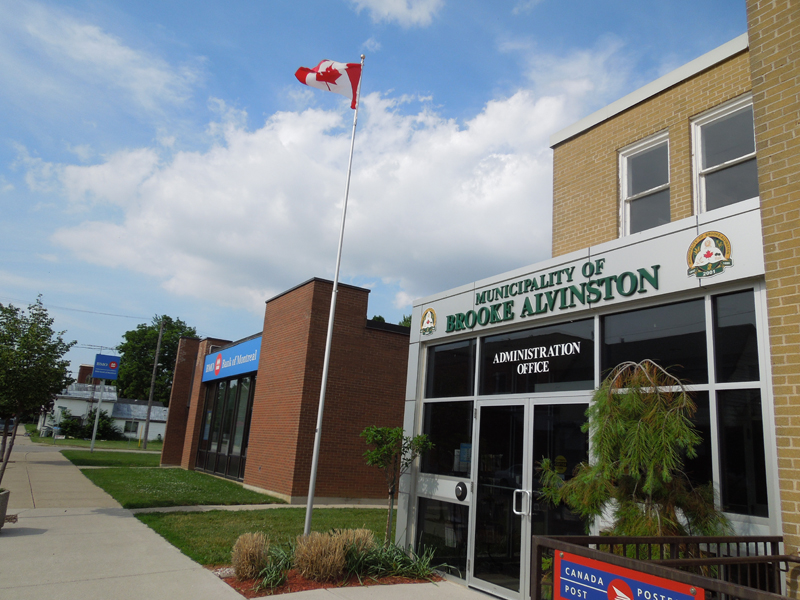 Barbara Simpson, The Sarnia Observer | November 15, 2016
When even beloved Mac – a 32-foot moose statue in Moose Jaw, Sask. – was ready to head west for greener pastures, Deb Thorn knew the bottom had truly fallen out of her prairie city's economy.
"Mac leaving town was the last straw for our community and we knew we had to do something drastic," Thorn told a group of small-town champions gathered in Alvinston Tuesday.
Her solution was ambitious: Build Temple Gardens Mineral Spa – a 69-room hotel and mineral water pool – to capitalize on the discovery of a geothermal well in the city.
But with the support of 1,000 local investors and three levels of government, Thorn was able to raise $2.3 million to build the spa and create 53 new jobs.
"No idea is too crazy," said Thorn, now the city's economic development consultant. "The best ideas were scratched on the back of serviettes after having a beer after a meeting."
More than 120 economic development officials and community leaders heard the incredible rags-to-riches story of Moose Jaw, Sask. at the first Teeny Tiny Southwest Summit held in Lambton County.
The all-day conference – held at the Brooke-Alvinston-Inwood Community Centre – featured a series of guest speakers on topics such as innovative economic development initiatives, creating walkable neighbourhoods and the power of storytelling.
The summit was also a chance for Brooke-Alvinston – Population: 2,500 – to share its good news stories with regional economic leaders.
"Alvinston and Brooke have struggled over the past few years, but this year we have seen seven new businesses opened or are set to open," said Mayor Don McGugan.
"I have not seen anything like this in my time here."
Thorn and fellow Moose Jaw volunteer Yvette Moore – who restored the city's old land titles building to create her own art gallery – spoke about the trickle-down effect that new development can have in a city.
Once the Temple Gardens Mineral Spa was built in 1996, the Tunnels of Moose Jaw was born.
More than 100,000 people now visit the tourist attraction annually to learn about how the city's underground tunnels played a role in rum-running during Prohibition era in the United States.
Famed American gangster Al Capone is believed to have visited Moose Jaw because of his connection to bootlegging operations.
Tunnels of Moose Jaws offers a Chicago-themed tour, as well as a tour focusing on early Chinese immigrants' efforts to build the Canadian Pacific Railway.
"We learned to build our future from the past," said Thorn, who came dressed up as Al Capone Tuesday.
Temple Gardens Mineral Spa has since been sold to an outside investor for $25 million, but Thorn said community volunteers continue to take on new economic development projects like a $61-million community multiplex.
"Ours is not a story of powerful people," Thorn said. "It's a story of the power of the people."
original article: http://www.theobserver.ca/2016/11/15/moose-jaw-champions-offer-advice-at-teeny-tiny-southwest-summit