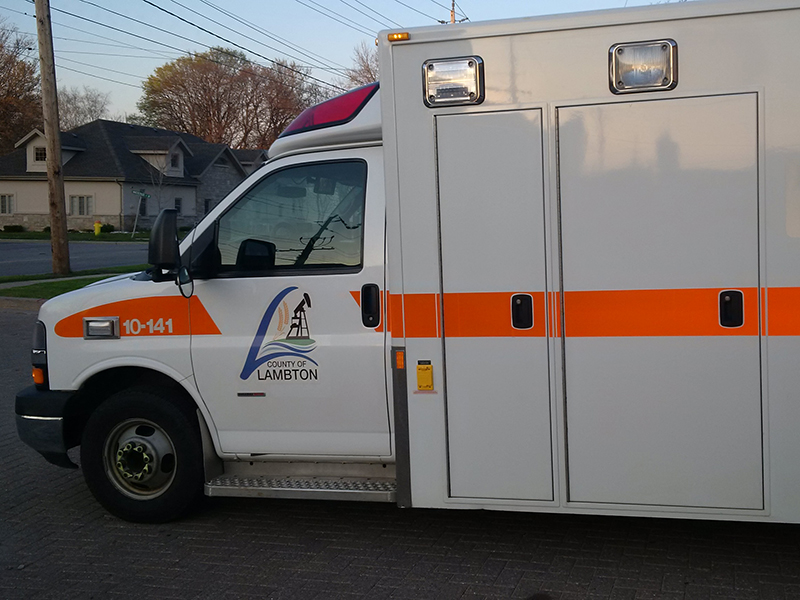 Petrolia, ON – The County of Lambton's Emergency Medical Services Department (Lambton EMS) and local fire services are trialing a new Firefighter Rehab Program.
The partnership, currently in the pilot stage, sees Lambton EMS paramedics provide a dedicated, on-scene rehab area at working fires.  Rehab areas have become mandatory for local fire services under updated provincial requirements.
To date, the partnership has been tested twice at fire scenes in Lambton County, yielding positive results.
"Historically, paramedics have been dispatched to fire scenes to be on 'stand-by'," said Steve Pancino, Manager, Emergency Medical Services, County of Lambton.  "Under this new agreement, paramedics are included as part of the fire scene under the Incident Commander and are available to pro-actively assess each fire fighter at regular intervals, strengthening on-scene health and safety."
"This agreement is a natural partnership that allows local fire departments to free up valuable resources to fight fires," said Walt Anderson, Fire Chief, St. Clair Township.  "We have been encouraged by preliminary results and will be looking to fine-tune details of the partnership as we move forward together."
The Firefighter Rehab Program was developed in collaboration between Lambton EMS and local municipal fire services in September of this year.  The service is available to all fire departments in Lambton County.