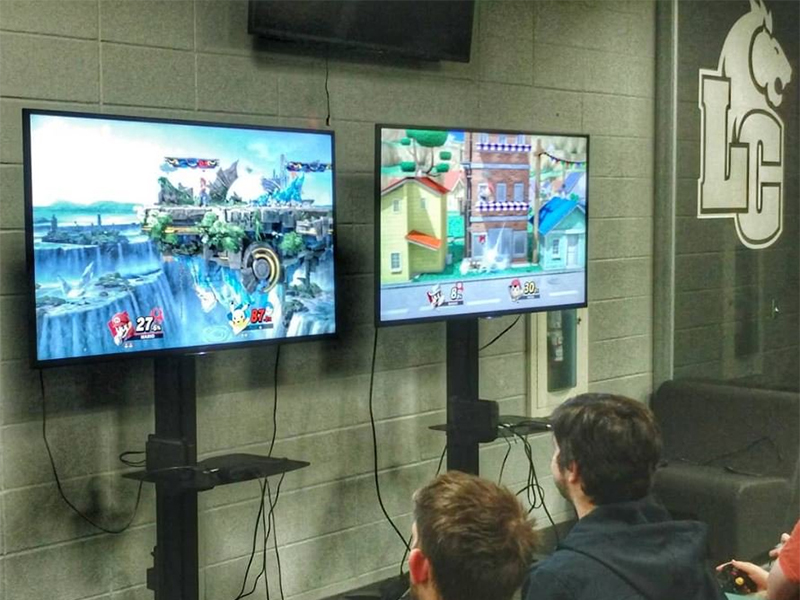 Colin Gowdy, Blackburn News Sarnia | December 28, 2018
A popular new esports program at Lambton College is preparing students to enter the growing world of video games.
The Esports Entrepreneurship & Administration program debuted this past fall and is the first of its kind in Canada.
Program Coordinator Matthew Hutchinson said more opportunities to land a job in the field continue to arise.
"It's unlike any other industry in the sense that really social media and marketing are a main driver of the industry — it isn't the product so much," he said. "So in terms of opportunities, really it's endless. If you want to be a broadcaster, you can be a broadcaster. If you want be in public relations, there's PR opportunities in the industry. So the list goes on and on and on."
Hutchinson said the two-year program doesn't train students to become professional gamers, and despite what some may think, they don't just play video games all day.
"It's the top per cent of the top per cent that go on to make a professional career out of being a professional gamer, so what these students value about the program is the potential opportunity to have a career in esports that isn't gaming, but they can still be apart of the industry that they love so dearly," he said.
Fellow Program Coordinator Tony Frangis echoed Hutchinson's sediments.
"For those parents who are afraid that their kids are wasting their lives playing video games, it couldn't be further from the truth," said Frangis. "The industry is just booming and it's continuing to boom. Let them ride into that industry and they're going to be just fine."
Frangis said the roughly 60 students enrolled in the program have 19 hours of class time per week spread across six classes.
He said the program offers plenty of transferable skills that will offer students opportunities outside the gaming world.
"You get marketing skills, you learn entrepreneurial skills, business writing, and all kinds of different skills that if you don't end up in the esports industry, you still get tons out of the program that would make you a good hire no matter the industry," said Frangis.
Frangis said these students and this program are erasing the old adage that video games will rot your brain and make you anti-social.
Original article: http://blackburnnews.com/sarnia/sarnia-news/2018/12/28/trailblazing-lambton-college-program-rides-rise-gaming/
Photo courtesy @LambtoneSports on Twitter.