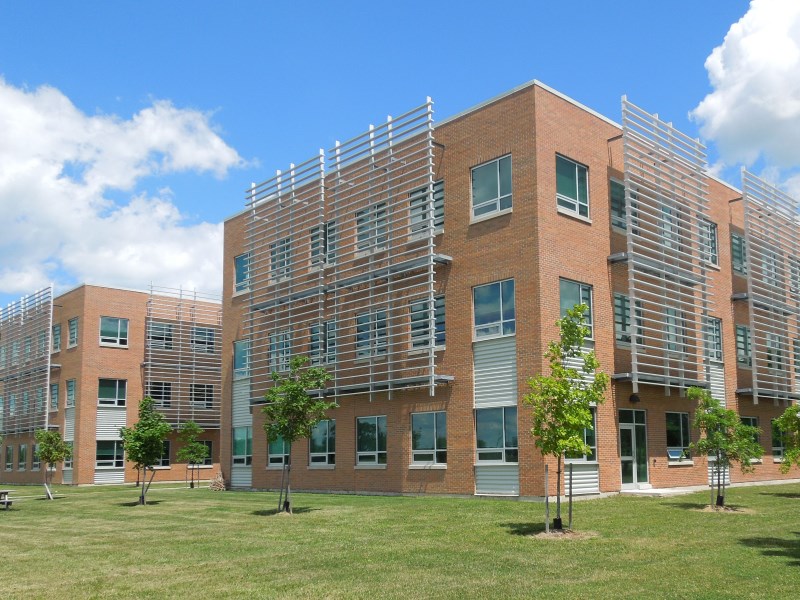 Paul Morden, Sarnia Observer | November 7, 2017
A Waterloo company has announced plans for a commercial-scale demonstration plant at Sarnia's TransAlta Bluewater Energy Park to produce methanol using carbon dioxide emissions from Chemical Valley industries.
Doug Beynon, president and CEO of Advanced Chemical Technologies Inc., said the company is working to have the plant up and running in 2020.
"Our plan is to build that plant and once it is successfully demonstrated economic viability, we have follow-on plans for a large-scale plant," he said.
That second larger plant, also expected to be built in Sarnia, would employ approximately 100 workers, he said.
Advanced Chemical Technologies uses commercially proven technologies to use industrial carbon dioxide emissions, in addition to natural gas, water and electricity, to produce methanol with a significantly reduced carbon footprint.
"We're not attempting to demonstrate technical viability, because for the most part that has already been demonstrated," Beynon said.
"What we are demonstrating is, by combining these, it can actually be done economically."
That is expected to help carbon dioxide-emitting industries in Sarnia by "reducing their vulnerability to carbon tax," Beynon said.
The methanol the plant will produce is a base chemical with a variety of uses, including as a fuel and in the production of other chemical products.
"We're actually providing a green version of methanol, which will reduce the carbon footprint of fuels, it will reduce the carbon footprint of products," he said.
"It's got a fairly significant effect on both sides of the value chain."
The company began working earlier this year with Bioindustrial Innovation Canada, a government-funded not-for profit organization based in Sarnia which supports efforts to commercialize bio-based and sustainable chemistry technologies.
The agency said it's working with Advanced Chemical Technologies (AChT) on technical and economic feasibility studies to address commercial barriers to constructing the demonstration facility.
"Constructing AChT's facility in Sarnia is further recognition of the great innovative potential within the Sarnia-Lambton area," Sandy Marshall, executive director of the agency, said in a news release.
Jim Felton, with TransAlta, said the company is pleased its Bluewater Energy Park in Sarnia was selected as the site for the demonstration plant.
"We have worked with Doug and the AChT team over the past year and are encouraged by their commitment to meeting milestones and creating relationships to advance this very exciting project," he said in a news release.
Beynon said the company worked with industry to determine the smallest plant it would build that could credibly demonstrate the processes economic viability.
"It turns out that a plant needed to be in the range of 200 to 250 tons of methanol a day, so it's not a small plant," he said.
Beynon, who grew up in Sarnia, said the community was selected because of its established industrial infrastructure and its support for the project, as well as the supply of carbon dioxide available from industries in Chemical Valley.
He said the company would like to work with the community to attract other chemical companies using its methanol to make other products.
"It's a very interesting and exciting opportunity," he said.
The proposed demonstration plant is the latest in a string of announcements made this year through Bioindustrial Innovation Canada for Sarnia, including a demonstration plant by British Columbia-based S2G BioChem, as well as pilot and demonstration plants by California-based Origin Materials.
Comet Biorefining, a company that began in London, previously announced plans to build a plant in Sarnia.
BioAmber, a Montreal-based company, opened a plant in Sarnia in 2015 that makes bio-succinic acid from corn syrup.
Original Article: http://www.theobserver.ca/2017/11/07/waterloo-company-plans-to-use-carbon-dioxide-emissions-as-feedstock