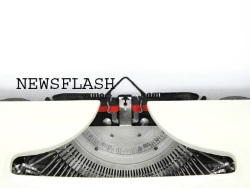 Sarnia Journal Staff | November 13, 2017
The prospects are looking bright for BioAmber to build a second commercial plant in Sarnia.
"We have shifted our focus towards Sarnia," CEO Rick Eno said in a conference call last week.
"I think part of this has to do with the lack of certainty on the regulatory environment in the U.S. and the programs in the U.S.," Eno said, according to transcript of the call from www.SeekingAlpha.com.
The Montreal-based company has been exploring locations for a second and larger plant after opening the world's largest succinic acid plant in Sarnia in 2015.
Succinic acid is a building block used in everything from plastics to paint and food to footwear.
"We're quite pleased with … our position in Sarnia and the supportive nature of our partners and our lenders in Sarnia (and) in Canada."
Nine years ago BioAmber was five people dreaming in a small office. When a demonstrator plant in France showed its patented technology was market-ready the company began securing private and government investors.
BioAmber Sarnia uses corn syrup – not petroleum – to make the sugar-like product at its $186-million facility on Vidal Street.
Unlike traditional petrochemical plants, Bioamber doesn't have a flare stack and uses less energy without greenhouse gas emissions.
"We literally pump that sugar into our fermenters, our yeast eats the sugar and transforms it, and spits it back out as succinic acid," former spokesman Jean Francois Huc told The Journal in 2015.
"It is truly sustainable chemistry."