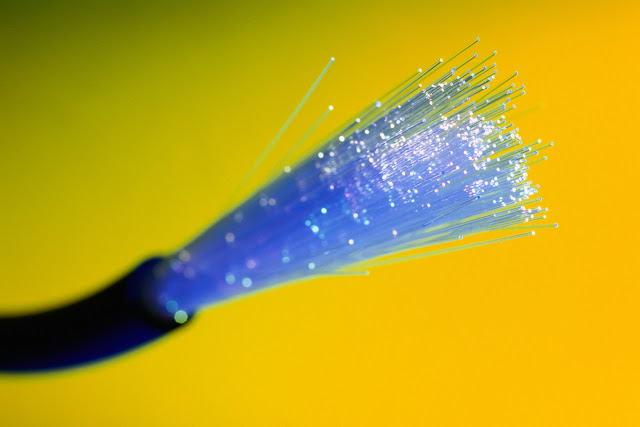 Paul Morden, The Sarnia Observer | February 9, 2018
New fibre optic internet service is set to be installed in Point Edward's commercial area later this year.
The village is contributing $150,000 in an agreement with Bluewater Regional Network to install fibre optic internet service to its municipal building and commercial area.
"The agreement we have entered into allows all village facilities to have access to a world class fibre internet system," Mayor Bev Hand said in a news release.
"This will also enable us to develop a vision for the delivery of public access wi-fi along Michigan Avenue right down to Waterfront Park, as well as the Point Edward Memorial Arena."
The service will be available to businesses along the route and is expected to help attract economic development in the area.
"There are two pieces of this that are quite important for the village," said Point Edward CEO Jim Burns.
One is providing improved internet connections for the village's own facilities.
"We don't have good connectivity at the fire hall, and we don't have good stuff at the sewage treatment plant," Burns said.
That has been a challenge at the sewage plant because of its system of alarms to alert village staff of issues, as well as the need to back up data collected by operation, he said.
The agreement with Bluewater Regional Network will provide the village with "really good connectivity between all our sites," Burns said.
Engineering and design work is underway and the work could be completed during the summer.
The second piece for the village is providing public wi-fi access.
"We don't know what that's going to look like yet," Burns said.
"We're putting together a plan on what level of service we want to offer."
Once a public wi-fi proposal has been prepared, the village plans to hold a public meeting to gather feedback.
Burns said arena users have been asking for public wi-fi service but the current connection there isn't ideal for that type of use.
The village's popular Waterfront Park is also a potential site for future public wi-fi the fibre optic project is expected to make possible.
"We thought with the splash pad down there now, it's just another enhancement for the village," Burns said.
"It will help us compete with other communities, on what we can offer."
Burns said the village began speaking with Bluewater Regional Network, part of the group of companies that includes Bluewater Power, last year.
Bluewater Regional Networks was created in 2016 to bring fibre optic internet services to the area.
"When it became available, we thought it would be something that would be a good investment in the community to try and attract new businesses and diversify the economy in the village," Burns said.
"So, council made the decision to proceed."
original article: http://www.theobserver.ca/2018/02/09/fibre-optic-upgrade-coming-to-point-edward