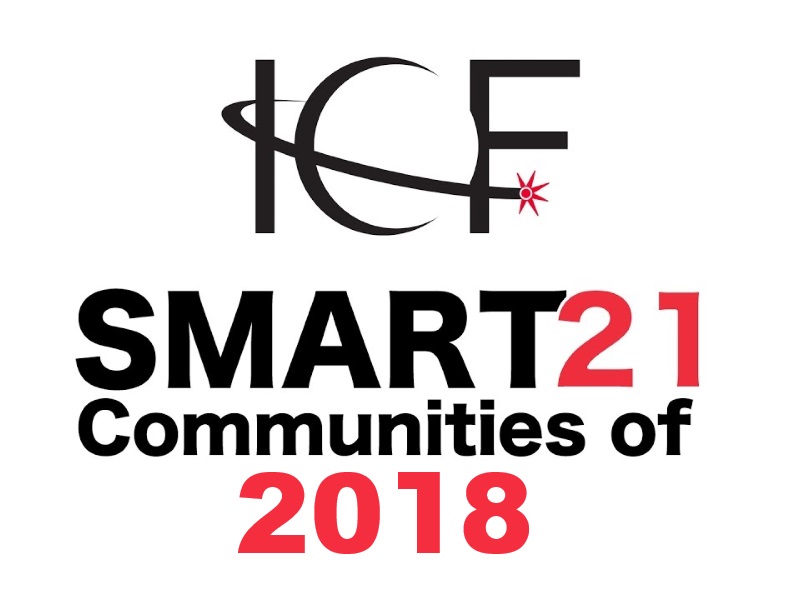 Paul Morden, The Sarnia Observer | November 1, 2017
Sarnia-Lambton is becoming a regular on the Intelligent Community Forum's Smart21 Communities list.
It made the list again recently, for the third year in a row.
"This is an incredible honour," said Chris Gould, vice-president of Bluewater Regional Networks and chairperson of the Sarnia-Lambton intelligent community task force.
The international forum receives applications from more than 400 communities each year seeking to be selected as the best models of economic, social and cultural development in the digital age.
"Sarnia-Lambton has always done a great job, always had a great economic footprint not only in the province and Canada, but globally," Gould said. "And now, we're starting to be recognized for some of the other things we're doing."
Candidate communities are evaluated on their access to broadband, their knowledge workforce, innovation, digital equality, sustainability and advocacy.
The number of Canadian communities on the list of 21 has been growing. Gould said.
Joining Sarnia-Lambton on this year's list are Hamilton, Kelowna, Niagara Falls, Pickering, Winnipeg, York Region and others.
Cities from Australia, Taiwan, Finland, the U.S. and France also made the Smart21 list.
The Sarnia-Lambton task force includes representatives of the city and county, Sarnia-Lambton Economic Partnership, Bluewater Power, Bluewater Regional Networks, Brooke Telecom, Lambton College and Western Sarnia-Lambton Research Park.
"The idea of the intelligent community is to increase prosperity, but also to create a better quality of life for the citizens," Gould said.
All 21 communities continue in the competition for the next list of the Top 7. Eventually, the forum names a top community annually.
"Unfortunately, being recognized comes with a little bit more work," Gould said. "The task force is now looking at our Smart7 application."
Gould said the local group met this week and identified several projects that will be included in its application for the next round.
"It's a tough list to crack," Gould said, but added, "I think it's definitely in the cards for us, whether it's this year or in the coming years."
Without the same financial resources as larger communities, "we have to be creative and do it a little bit differently," Gould said.
"I think that's a huge compliment for us to be recognized."