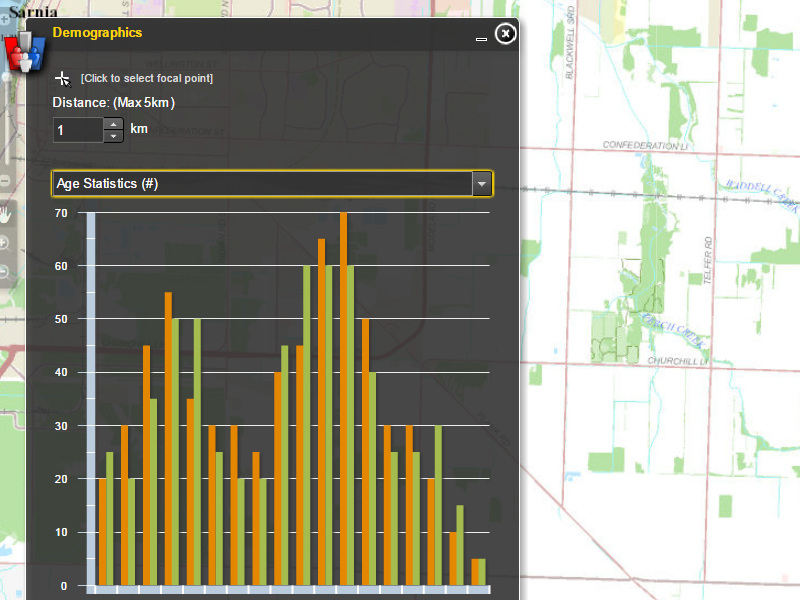 County of Lambton | January 22, 2013
The County of Lambton's Geographic Information System (GIS) received national exposure, with one of its mapping applications featured as the month of September in Esri Canada's 2013 calendar.
Esri Canada provides enterprise GIS solutions that empower governments, businesses and educational institutions to make timely, informed and mission-critical decisions by leveraging the power of geography.  The company produces an annual calendar that showcases its customers' outstanding GIS work.
The County's Site Selector application, developed with the Sarnia-Lambton Economic Partnership, was highlighted in the calendar.  It provides local businesses and developers with enhanced site selection tools in the search for opportunities in Lambton County.  The website also provides charting based on demographics and municipal zoning and integrates Google Street View and advanced high resolution printing.
"It really is an honour to be recognized in this way," says County of Lambton Information Technology Manager Robert Wilks.  "The team did an awesome job building these powerful tools and bringing them together into such a user friendly site."
Explore Lambton County's GIS at www.lambtongis.ca and the Site Selector web application at http://www.lambtongis.ca/siteselector.