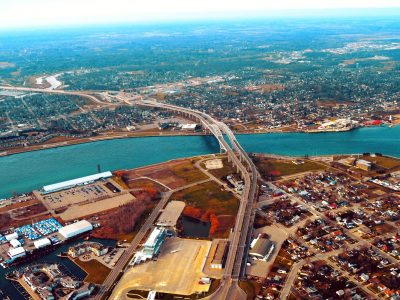 Paul Morden, The Sarnia Observer | September 26, 2017
Representatives of Canada's petrochemical industry are set to gather in Point Edward this week for a two-day Petrochem Canada conference on the topic of Enhancing Canadian Competitiveness.
Approximately 150 delegates are expected to attend the conference launched last year with an even in Edmonton, said Matthew Slotwinski, a business development consultant with the Sarnia-Lambton Economic Partnership.
"We're going to see a lot of senior executives, lots of business development individuals, people involved in the operations of the petrochemical industry" he said.
The conference runs Wednesday and Thursday at the Holiday Inn, with tours of Sarnia's Chemical Valley and related sites offered Tuesday for participants who arrive early.
"The economic partnership views being able to host this conference as a tremendous opportunity," Slotwinski said.
"We really believe bringing these people to the area and showcasing what we have could have significant economic impact on the area in the future."
Slotwinski said the partnership was approached by the conference organizers about hosting this year's event.
The aim of the conference was to have involvement of the petrochemical industry from across Canada, he said.
"A great way to get everyone involved was to also include the eastern side of Canada," he said.
"The second year of the event we're lucky enough to host it here in Sarnia, where we're home to the second largest petrochemical complex in Canada."
Slotwinski said the goal of the conference is to provide insight into how Canada can position itself to be a competitive player on the global petrochemical stage.
There will be speakers and panel discussions with industry executive, government officials, industry associations and service companies, he said.
Speakers and panelists include some from Sarnia-Lambton, such as Sandy Marshall, with Bioindustrial Innovation Canada, and Stephen Thompson, incoming CEO of the Sarnia-Lambton Economic Partnership.
Thompson is also chairperson of the conference.
"It has been several years since a conference of this scale, and with this level of delegates, has come to the Sarnia-Lambton area," Slotwinski said.
"This is a real opportunity to bring these people in, form networks, showcase the area and discuss how Sarnia-Lambton can continue to be a very relevant player in the future of the Canadian petrochemical industry."
While the bio-economy has received much of the attention in recent years, the partnership promotes Sarnia-Lambton as the site of a bio-hybrid chemistry cluster "build around the concept of both the petrochemical and bio-chemical industries existing, hand-in-hand," Slotwinski said.
Original article: http://www.theobserver.ca/2017/09/26/sarnia-playing-host-to-petrochemical-conference
Photo: Cheryl MacLellan