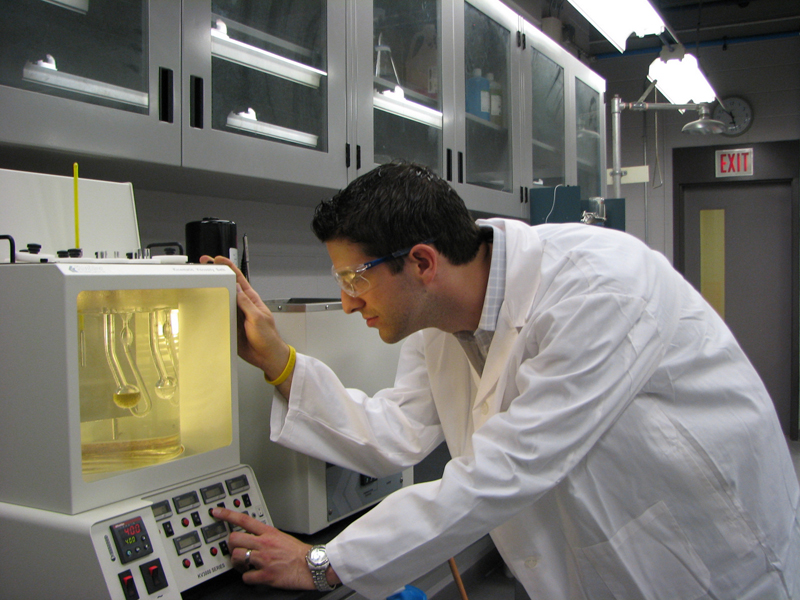 Sustainability is one of the criteria the Intelligent Community Forum (ICF) considers when evaluating what makes an Intelligent Community.  ICF describes sustainability as an Intelligent Community's ability to improve current living standards, while maintaining the ability of future generations to do the same, and reducing the environmental impact of that growth.
For decades Sarnia-Lambton has been at the centre of Canada's energy industry and a major contributor to North American production of petroleum and petrochemical products, plastics, synthetic rubber and chemicals. The energy and chemical industrial sectors in Southwestern Ontario still contribute greatly to the regional and provincial economy, providing jobs for tens of thousands of people.
However, with an increase in environmental awareness and desire to move away from fossil fuel-based feedstock, while diversifying the local economy, the Sarnia-Lambton region has established two twenty-first century regional initiatives to develop two clusters in the region:
These two regional initiatives were implemented to diversify industry, utilize regional capacity, and differentiate the regional economy to attract investment, create new jobs, and ultimately develop a hub for energy and bio-industry.
The Bio-Hybrid and Chemistry side leverages Lambton's farming sector (an increasingly digital-driven industry) to supplant crude oil and petrochemical feedstocks. Lambton also has a long tradition of prosperous and innovative cash crop farming, producing Ontario's largest volumes of soybeans and wheat, and second largest for sugar beets, which makes the area an ideal source of crop and bio-mass raw materials for bio-chemical technologies.
Alongside bio-chemicals and materials, energy technologies (including renewables, energy generation, storage, management and distribution) are a fast-growing industry in Ontario. With its industrial base in place, Sarnia-Lambton is an ideal seedbed for Canadian energy technologies because there are ready markets for both large- and small-scale systems. Access to significant energy infrastructure and resources, proximity to major markets, well-trained technical workforce, and existing platforms for pilot and manufacturing plants has made Sarnia an optimal location.
The Sarnia-Lambton Sustainable Energy Cluster is driven by key stakeholders in the community including the Sarnia Lambton Economic Partnership, County of Lambton, City of Sarnia, Lambton College, the Western Sarnia-Lambton Research Park, and industry partners including Transalta Energy Corporation, Enbridge Energy, Union Gas and Bluewater Power.
These regional bio-hybrid and renewable energy strategies are underway to build on the local energy and chemical infrastructure and knowledge base with the goal of becoming a leading North American centre of excellence for sustainable power generation, energy storage, alternative energy and bio-industrial technologies.
The development of the Bio-Hybrid & Chemistry Cluster and the Sustainable Energy Cluster have led to a wide range of growth in the region in the area of infrastructure, research, job creation and industry retention.
This includes:
Check out our blog at this time next week as we explore the final ICF Intelligent Community criteria, advocacy.
Related:
What Makes an Intelligent Community?
Expanding Rural Broadband in Lambton County
Identifying Digital Skill Gaps in Sarnia-Lambton's Workforce
Innovation Prominent in Local Biohybrid Chemistry Cluster