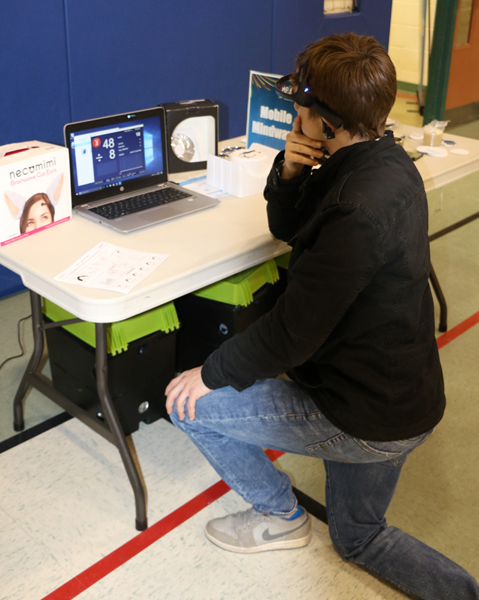 The Independent of Petrolia & Central Lambton | November 26, 2017
Lambton County library officials say the Makerspace has been a huge hit.
A report to Lambton County councillors shows almost 14,000 people have accessed the technology either in Sarnia or through the mobile program.
"Patrons in some of Lambton's smallest, most rural communities, such as Shetland, Florence and Inwood have had a particularly positive response to Makerspace programming," writes Darlene Coke, manager of Library Services in a report. "With two months left in the calendar year, these libraries have experienced 1,087 more attendees at its programs from 2016 and 50 per cent of this increase is directly attributed to Makerspace programming."
Coke says the mobile program makes the technology "accessible or affordable to the general public."
Coke added at times the program has been so successful, school and community groups had to be turned away because the demand for the program was greater than the staff resources.
In all 23 schools were able to use the Makerspace.
And it is not just kids accessing the technology. Coke says a Petrolia designer used a laser cutter for leather for a dress. She was one of five finalist in a student design contest in Los Angeles.
Coke asked that the programming be allowed to continue. Council approved a schedule which leads to June and gave the okay to find a way to provide the program permanently. The move still has to be approved by full council.