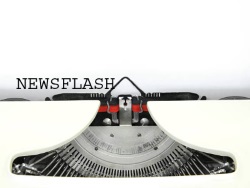 Neil Bowen, Sarnia Observer | March 8, 2018
A world that is no longer surprised by women entrepreneurs was celebrated during an International Women's Day event at Lambton College.
"A few decades ago real estate was male dominated. It didn't make sense as women were making the decisions about family home buying," said Julie Jenkins, who owns the local Exit Realty brokerage, describing male dominance as being long gone.
Jenkins was one of three entrepreneurs speaking during Thursday's event sponsored by the college and Cube, a college group that works with entrepreneurs.
"What better way to celebrate. . . There's a need for an event to connect people," said Jasmyn Newton one of the Cube representatives at the event.
Among the more than 50 people attending the event were mothers with infant children. There is not always an opportunity for children to be present at such events.
"It's nice to set an example," said Newton.
Everyone came to gather some insight into the entrepreneurial world that Jenkins described as not requiring skills exclusive to one gender.
In building her team of real estate agents Jenkins has looked for self-motivated, ambitious and coachable people.
Building a business requires faith in yourself, said Jen Smith, owner of two local businesses, Soul Sisters, a group for girls dedicated to creative expression and Wondermama Bodycare.
The bodycare business started in her kitchen following the birth of her son. Concern about the ingredients in such products she created her own using only natural ingredients.
Her business grew but allowed Smith to stay home with her son.
It also allows her to say no to being all-business, all the time because you can't do absolutely everything, said Smith.
For entrepreneur Chelsey Hart of Hart and Home Cleaning Service it was difficult to find the balance between caring for her business and caring for her children.
That balance was aided by networking. She found people with ideas to ease the balancing act that she couldn't see because she was right at the centre of it.
Jenkins believes in the value of networking.
"I have built my business on networking. I absolutely take advantage of it," said Jenkins.
Jenkins meets new people at events like the college gathering that allow her to "hopefully inspire other women."
Inspiration was the theme on a board in the meeting room. People had written the names of women who inspired them including Nellie McClung, a Canadian politician and social activist and Charlotte Whitton, the first woman mayor of a major Canadian city.
Original article: http://www.theobserver.ca/2018/03/08/international-womens-day-celebrated