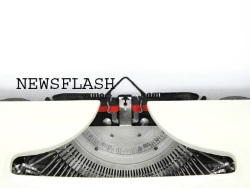 Josh Boyce, Blackburn News – Sarnia | August 28, 2017
Sarnia will soon be home to one of the first virtual reality arcades in Canada.
District Beta, which will feature over 200 games, is officially opening on September 1 above Valley Axe at 1886 London Line.
Co-Owner Bo Tait says he and Travis Kelly have been working hard to construct four 8 sq ft booths.
He says the games are extremely realistic.
"There's a Spider Man demo, and you get pulled up onto a crane," says Tait. "You're looking down from the top of this crane, and you know you're standing on a concrete floor. But, just try overriding your brain to just step off of that virtual crane. It's almost robotic trying to make your body do it."
Tait says the VR arcade is a natural fit with Valley Axe's ranges and says it will allow them to reach the younger demographic.
For more information or to book a session, visit www.districtbeta.ca.
Original article: http://blackburnnews.com/sarnia/sarnia-news/2017/08/28/sarnia-vr-arcade-reality/